You know that feeling when you get rewarded for something you are already doing? That's the feeling I got when I found that the clean brands I was already buying for my family could get me rewarded by using the Merryfield app. I've made it a priority to shop for cleaner products and brands that have better-for-us ingredients. I've also made it a priority to seek out deals when doing so. When I learned that Merryfield offers rewards for shopping for the brands I already trusted and loved I felt so validated and was excited to check it out. The offers on the Merryfield app are exclusively on better-for-you brands and Merryfield is all about quality ingredients. Shoppers can purchase these products and earn rewards that can be claimed for gift cards to some favorite retailers such as Amazon and Target.
All of the brands in the Merryfield app meet the standards of the Merryfield Clean Council, a group of industry experts that has helped set the quality standards at Whole Foods Market and Beautycounter. I was already buying many of the products from the app's brand partners so getting rewards for doing so seemed like a no-brainer. I was thrilled to see some of our favorite brands like Applegate, Lundberg, RAO's, Justin's, Stonyfield among others listed in the Merryfield app as brands that would earn us rewards. Plus I felt good trying some of the new-to-me brands that they partner with because I knew Merryfield shared my high standards for ingredients.
---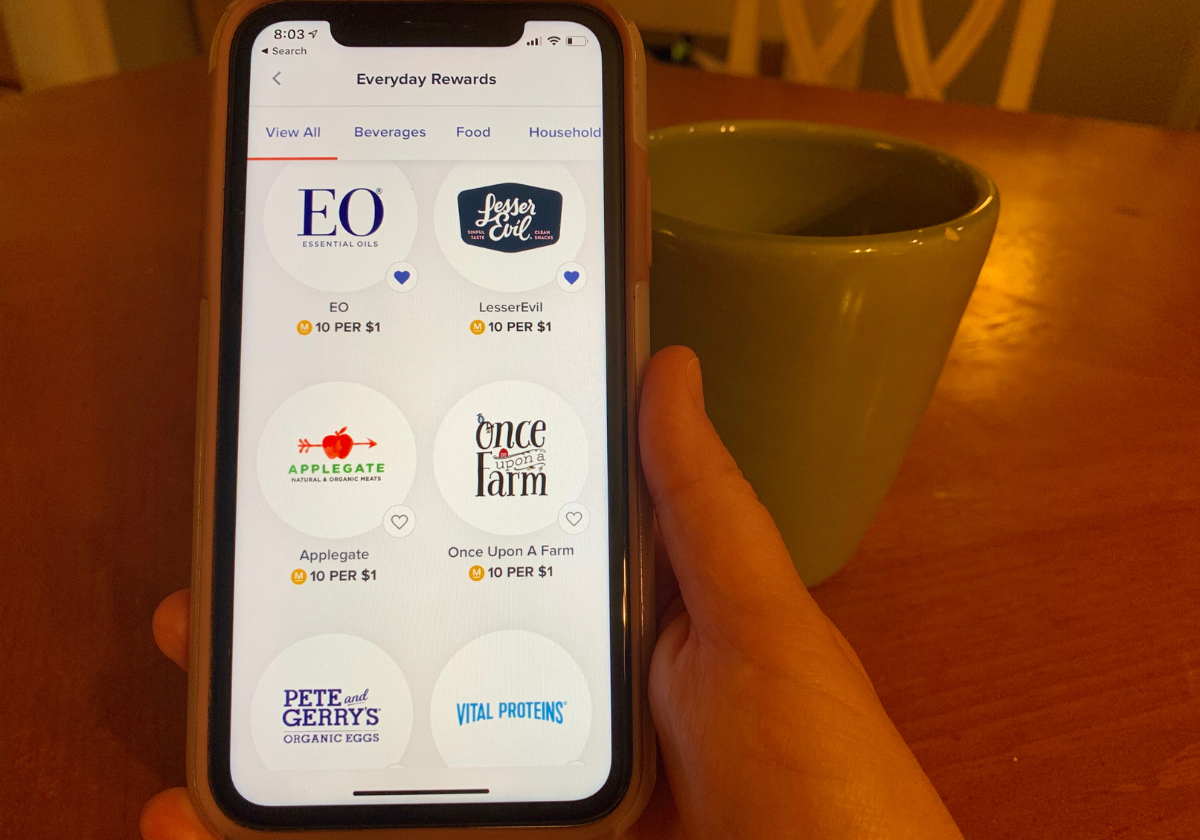 ---
Getting started towards rewards was super simple. I downloaded the Merryfield app and set up an account and received points just for signing up! I browsed the available brands and was able to select our favorites. On the main page of the app the various offers are easily viewed and they include:
Everyday rewards - automatically get rewarded for purchasing from Merryfield's brand partners
Special offers - keep an eye out for these extra rewards, the app is full of great special offers for better-for-you brands
Boosts - Some brands have boosts available - you'll see x2, x3, x4, x5 etc to denote that your rewards will be multiplied accordingly for purchasing that specific brand.
Good to know - Offers and boosts are available for limited time frames but you can stock up on your favorite brands during the promotion and the best part is you can shop any store AND you can combine Merryfield's offers with whatever offers the store might have.
---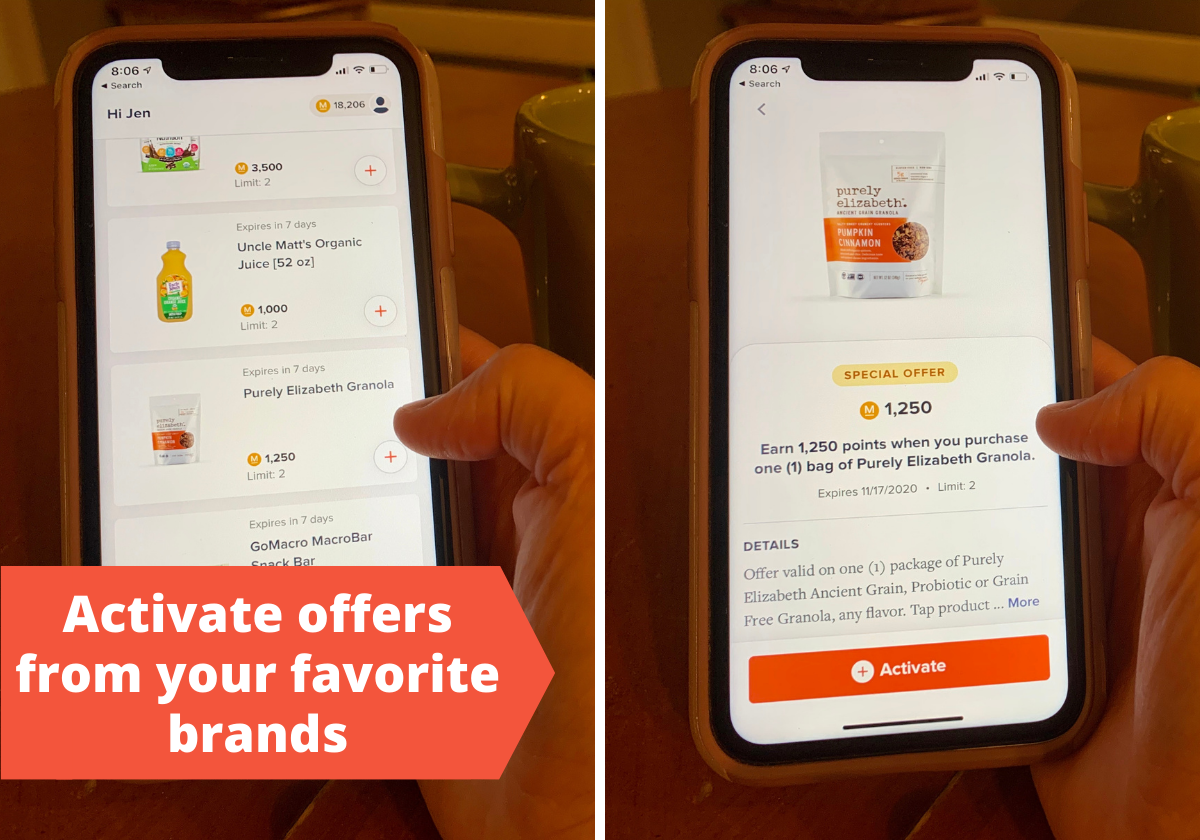 ---
I activated several offers within the app, made my shopping list and headed out to the store. Shopping was easy because these were primarily brands I was already familiar with. However, I did pick out a few new brands to try as well knowing that Merryfield carefully selects each brand that they partner with to be sure they meet their ingredient standards. There is nothing special to do in the store, just shop as usual.
---

---
Once you get home the only thing you need to do is snap a quick photo of your receipt. It is super quick to upload and takes less than a minute to do. Remember, you can shop any store, simply shop the brands and products noted in the offers of the Merryfield app (don't forget to look for special offers and Boosts to maximize your rewards and stock up on your favorites) and snap your receipt photo.
---

---
Once your receipt is uploaded and processed your reward points are available to you and you can use them to get gift cards to some of your favorite retailers including Amazon, Target, Old Navy, Home Goods, Banana Republic and many more. Getting rewards is as simple as tapping your screen to choose your gift card. You can earn a gift card with just 5,000 points or more (5,000 points = $5 reward, 10,000 = $10 reward and so on.). It's quick and easy to get rewarded for shopping clean! All that's left for you to do is enjoy your favorite brands PLUS your rewards.
As if reaping the rewards of your shopping efforts was not enough, what makes it even better is that Merryfield partners with No Kid Hungry. When you use Merryfield and purchase from their brand partners Merryfield donates 1% of revenue to No Kid Hungry to help end childhood hunger, something that is important now more than ever. Since the COVID-19 pandemic began, it is estimated that 1 in 4 children will face childhood hunger.
Don't miss some of the upcoming limited-time offers from Merryfield on some of my favorite better-for-you brands. Once you activate the offers, you can tap on "My List" to generate a shopping list and can organize your offers by expiration so you don't miss out on rewards. Some of my favorite deals include:
Califia Farms Better Half Creamer - 750 points now through November 24, 2020
Applegate Traditional Italian Meats - 750 points now through November 24, 2020
Lesser Evil Veggie Sticks - 1,500 points November 25 through December 8, 2020
RAO's Pasta Sauce - 1,000 points November 25 through December 8, 2020
Primal Kitchen - 1,500 points October 28 through November 24, 2020
Crofter's Spreads - 1,000 points through December 29, 2020
SkinnyDipped - 1,000 points November 11 through December 8, 2020 (Plus keep an eye out for a points Boost!)
Plus many others, as listed in the Merryfield app.
Find out more about the great offers on the Merryfield App on CertifiKID.
---
You can download the Merryfield app here and get your shopping list ready. Get ready to be rewarded with better-for-you products and great gift card rewards.
---
I was compensated for this review but all opinions are my own.