A child's education and care is one of the most important decisions you will make as a parent. West Chester Macaroni Kid has an online Preschool and Daycare Guide for the Chester County area to help parents with this sometimes overwhelming decision. This list will evolve over time, so continue to check back periodically for updated information to assist you in your search. We've included Preschools and Daycares in and near West Chester, Exton, Downingtown, Garnet Valley, Chester Springs, Malvern, Paoli, and in between.
In this resource, you will find program information, such as schedule options and curriculum. You will also find links to school websites and contact information. It's easier than ever to find information on area schools and childcare facilities and to schedule that tour today!
Calvary Lutheran Preschool
Calvary Lutheran Preschool has been educating the Preschool child since 1971. At Calvary, teachers provide a warm and nurturing classroom environment where students can learn and grow through hands-on, developmentally appropriate, and interactive experiences. Programs offered from students ages 2-5 years old, with various schedule options available.
---
Calvary Lutheran Preschool Website
730 South New Street, West Chester, PA 19382
Email: calvarypreschoolwc@gmail.com
Phone: (610) 696-3427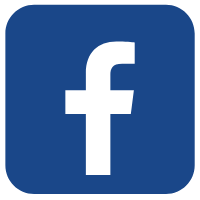 Diane Matthews School of Dance Art - Preschool Dance Programs
The Diane Matthews School of Dance Arts is excited to introduce dance to your young ones in a caring and friendly atmosphere. Our Pre-elementary program serves kids ages 3.5-6 with options ranging from Predance and Ballet/Jazz to Acro-dance, Hippity Hop and more! As we move into our 41st year of dance in our family-run studio, we can't wait to share with you!
---
Diane Matthews School of Dance Art Website
315 Westtown Road, Unit 9
Phone: 610-692-3398
Email: studio@dianematthewsdance.com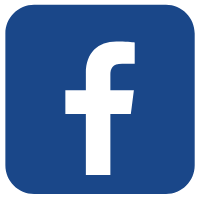 Fairville Friends School
Fairville Friends embraces the Quaker vision of education: kindness, wisdom, caring, humility, trust, respect for all, and a deep concern for the whole child. We offer a variety of half- and full-day preschool programs on 2, 3 and 5 day schedules, September through June.
Preschool class sizes are small with six to ten children in each classroom and an average teacher-child ratio of 1:6. The full-day Kindergarten program has no more than 16 students with 2 teachers, allowing for small group and individual curriculum instruction. Healthy vegetarian snacks and lunch are included and prepared in our own kitchen, with great care given to food allergies.
Children at Fairville spend part of every school day engaged in unstructured outdoor play, using their creativity, imagination and initiative to explore the play areas. Teachers also plan purposeful outdoor activities designed to support physical growth and development, encourage scientific discovery and promote stewardship of the earth. Fairville also offers Preschool Playtime sessions for caregivers and children 18–36 months, Enrichment Programs for enrolled students, and seven weeks of half-day Summer Camps open to all.
---
Fairville Friends School Website
216 Pond View, Chadds Ford, PA 19317
Phone: 610-388-1268
Email: info@fairvillefriends.org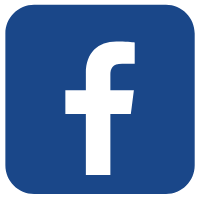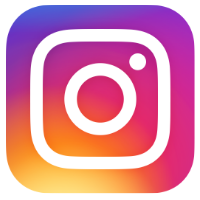 Goshen Friends School
The program at Goshen Friends, an independent Quaker school founded in 1959, is based on the philosophy that children learn best through dynamic play. Throughout the school year, students are engaged in a variety of activities that are designed to help them grow socially, emotionally, creatively, and academically. Goshen's experienced teachers honor each child's individual spirit, helping them to grow independently while teaching them the value of friendship and teamwork.
Year-round, students learn and play both inside and outside. A robust holistic and experiential curriculum in all classrooms includes thematic, play-based lessons that nurture pre-reading, pre-writing, pre-math, and pre-science skills. All students enjoy "specials" classes in art, music, and Spanish, as well as an outdoor education class that takes advantage of the school's 10-acre campus with nature-based activities like story walks, treasure hunts, gardening and yoga. The curriculum engages the youngest students in preschool through the oldest students in pre-kindergarten with opportunities for hands-on learning that spark children's natural curiosity and desire to learn.
---
Goshen Friends School Website
814 N. Chester Road, West Chester PA 19380
Email: mimi.ackers@goshenfriends.org
Phone: 610.696.8183
Grove Preschool
We have a proud history of helping each child make a smooth transition from home to school with our gentle and nurturing approach. Our purpose is to provide developmentally appropriate experiences in a Christian environment which will enable each child to achieve his/her full potential as an individual and in relationship with God and others. Enrollment is open to all, without regard to race or religion.
---
Grove Preschool Website
490 W Boot Rd West Chester, PA 19380
Email: preschool@grovechurch.org
Phone: 610-696-8107
Montgomery School
Montgomery School is a PreK-8 independent private school located in Chester Springs, PA. We are committed to meeting the developmental needs of early childhood and early adolescence. Every day, Montgomery students engage in work that not only encourages, but requires the skills and habits that prepare them to fearlessly navigate a complex world. The early learning program at Montgomery School prepares children for Kindergarten by fostering natural curiosity and practicing emerging social skills.
---
Montgomery School Website
1141 Kimberton Rd., Chester Springs, PA 19425
Email: admissions@montgomeryschool.org
Phone: 610-827-7222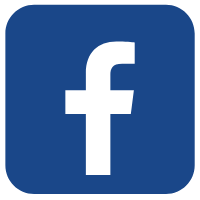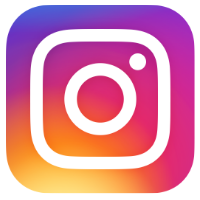 MUMS Christian Preschool
MUMs is a ministry of Marshallton United Methodist Church offering faith-based early education for children ages 3-5 years old. Teachers are committed to model Christian values, teach with enthusiasm and encourage positive social interaction while preparing children for academic success.
MUMs Christian Preschool offers classes for 3 year olds & 4/5 years
Extended day option: 4/5 year olds / PreK 9:00-2:00 every Tue & Thu
Lunch Bunch is also offered Wednesday
Fenced playground, family events, seasonal celebrations, and off-site field trips round out the curriculum.
---
MUMS Christian Preschool Website
1282 W. Strasburg Road, West Chester, PA 19382
Email: mumspreschool@gmail.com
Phone: 610.696.5247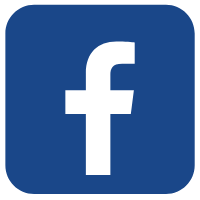 SALT Playhouse for Preschoolers by Montgomery School
The performing arts are an ideal platform for a child's first school experience. Three- and four-year-olds respond naturally to music, they often have boundless energy that begs to be channeled (they want to move!), and they are naturally curious and creative. The SALT Performing Arts Playhouse by Montgomery School makes preschoolers feel right at home and gives them the tools and opportunities to express themselves through music and movement.
---
Montgomery School Website
1141 Kimberton Rd., Chester Springs, PA 19425
Email: kkunsch@montgomeryschool.org
Phone: 610-827-7222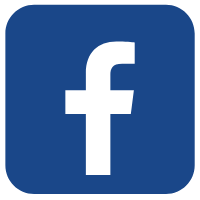 Saint Agnes School
For 150 years, St. Agnes School has provided academic excellence and Catholic values for our students ranging in age from Preschool to Grade Eight. Faith, Academics, Service and Fun are at the center of all that we do at St. Agnes School!
---
Saint Agnes School Website
211 W. Gay Street; West Chester, PA 19382
Email: jnevins@saintagnesschoolwc.org
Phone: 610-696-1260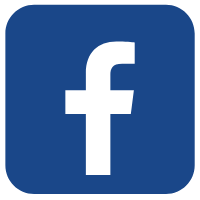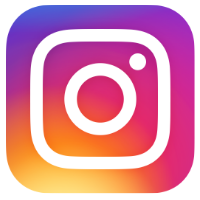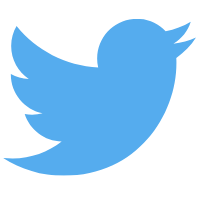 St. Paul's Preschool
St. Paul's Preschool strives to provide a quality education in a nurturing Christian environment which will foster each child's social, emotional, physical, and spiritual growth. Emphasis is placed on active learning through play to enhance cognitive growth.

We offer small class sizes, weekly bible stories, a special music and movement program, extended afternoon and lunch enrichment programs, lunch bunch and much more. We have a 5-day Pre-K class for those 4's and 5's who will not go to kindergarten due to age or simply need an extra year in a small class. Our hours for the 3's, 4's and Pre-K are from 9 am to 12 noon.
---
St. Paul's Preschool - Website
104 S. Village Avenue, Exton, PA 19341
Email: caristpauls@gmail.com
Phone: (610) 594-9393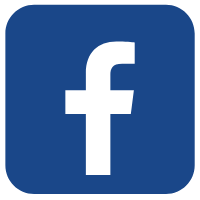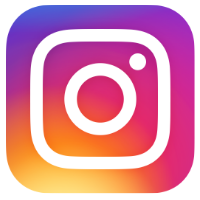 St. Peter's Preschool
St. Peter's is a nurturing, play-based preschool. "Small on purpose" allows each child time to develop at their own pace and teachers time to know each one as an individual.
---
St. Peter's Preschool Website
2475 St. Peter's Road Malvern, PA 19355
Email: preschool@stpetersgv.org
Phone: 610-644-2261
Saints Peter and Paul
Preschool and Pre Kindergarten for 3,4,and 5-year-olds. These programs within our elementary school offer age-appropriate academic environments in a nurturing, structured setting.
---
Saints Peter and Paul
1327 Boot Road West Chester 19380
Email: advancement@sspeterandpaulrc.org
Phone: 610-696-1000 ext 262
Saints Philip and James School
SS. Philip and James School provides a quality Catholic education for students in preschool (3- and 4-year-olds) through grade 8 combining the best of current teaching strategies and technology with traditional Catholic values in a warm and caring atmosphere.
---
Saints Philip and James School Website
721 E Lincoln Highway, Exton, Pa 19341
Email: advancement@sspj.net
Phone: 610-363-6530
The Friends Play School at West Chester Friends
The Friends Play School offers a joyous day of play and learning for "Little Friends" who are three-years-old by September. West Chester Friends School's youngest students explore enriched art-, literature- and play‐based experiences rooted in the Quaker values of Simplicity, Peace, Integrity, Community, Equality and Stewardship (SPICES). As they develop friendships and become a part of their school community, young children learn to problem solve and develop strategies for understanding their world. Creative play and guided learning support their social and emotional growth. Loving, experienced teachers model and encourage children to recognize emotions, express their feelings and needs verbally, and be respectful of friends. Group play is designed to ensure that all children "shine their light."
---
The Friends Play School at West Chester Friends Website
415 N. High Street West Chester PA 19380
Email: info@wcfriends.org
Phone: 610-696-2962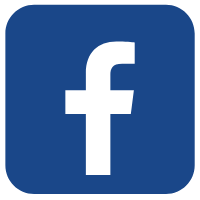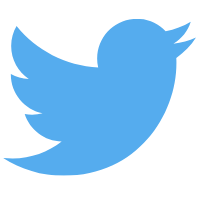 Trinity Academy of West Chester
As a Ministry of Trinity Assembly of God Church, the vision for Trinity Academy of West Chester is to prayerfully keep focus on Faith, Family, and Education. We desire to bring our students' FAITH in Jesus Christ to new depths by partnering with each child's FAMILY in teaching a Christ-centered EDUCATION.
---
Trinity Academy of West Chester Website
1022 Pottstown Pike West Chester, PA 19380
Email: Marielmcallister@trinityag.org
Phone: 610-692-2451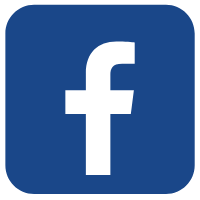 West Chester Playschool
West Chester Playschool, Inc., is a non-profit preschool, operated and administered by parents. We are a co-op model and involve both licensed teachers and families/parents in the education of your child. At the heart of our program is PLAY- all of our children learn through play-based learning.
---
West Chester Playschool Website
725 W Miner St, West Chester PA 19382
Email: director@westchesterplayschool.org
Phone: 610-692-6538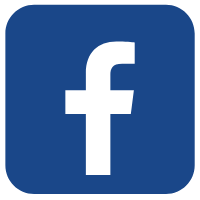 Westminster Preschool
Westminster's Preschool believes that early childhood education should be a time of fun, warmth, security, exploration, and discovery. By providing a stimulating environment and a nurturing atmosphere, our highly qualified staff members focus on developing the whole child and strive to provide the necessary skills for families and children to have a smooth transition into the elementary school years. Our preschool program helps the children grow socially and emotionally, intellectually, physically and in their faith development.
---
Westminster Preschool Website
10 W. Pleasant Grove Rd. West Chester, PA 19382
Email: preschool@westminsterpc.org
Phone: 610.399.3910


YMCA of Greater Brandywine
The YMCA is the largest provider of licensed childcare in Chester County. Led by degreed teachers, children flourish in warm, supportive environments, as they develop the essential skills needed for success in school and life. We offer many childcare and early learning programs for children six weeks old to six years old. Our programs provide children with hands-on learning experiences through a comprehensive, research-based curriculum known as Creative Curriculum, which focuses on exploration and discovery as a way of learning. In addition, our programs participate in the Keystone STARS program, which promotes high-quality standards in early learning and school-aged programs.
---
YMCA Childcare - Preschool Website
605 Airport Road, West Chester PA 19380
Email: info@ymcagbw.org
Phone: 610-696-9622
---












Sharkeys Cuts for Kids

323 E. Gay St., Suite B-2B

West Chester, PA 19380




Sharkey's Cuts for Kids Website
Book appointments online!
Phone: 484-887-8292
Email: westchester@sharkeyscutsforkids.com



---
For future reference, this local guide is always accessible through the "Guides" tab on West Chester Macaroni Kid (pictured here)

Need information on getting your school or program included? Email us - JenA@macaronikid.com